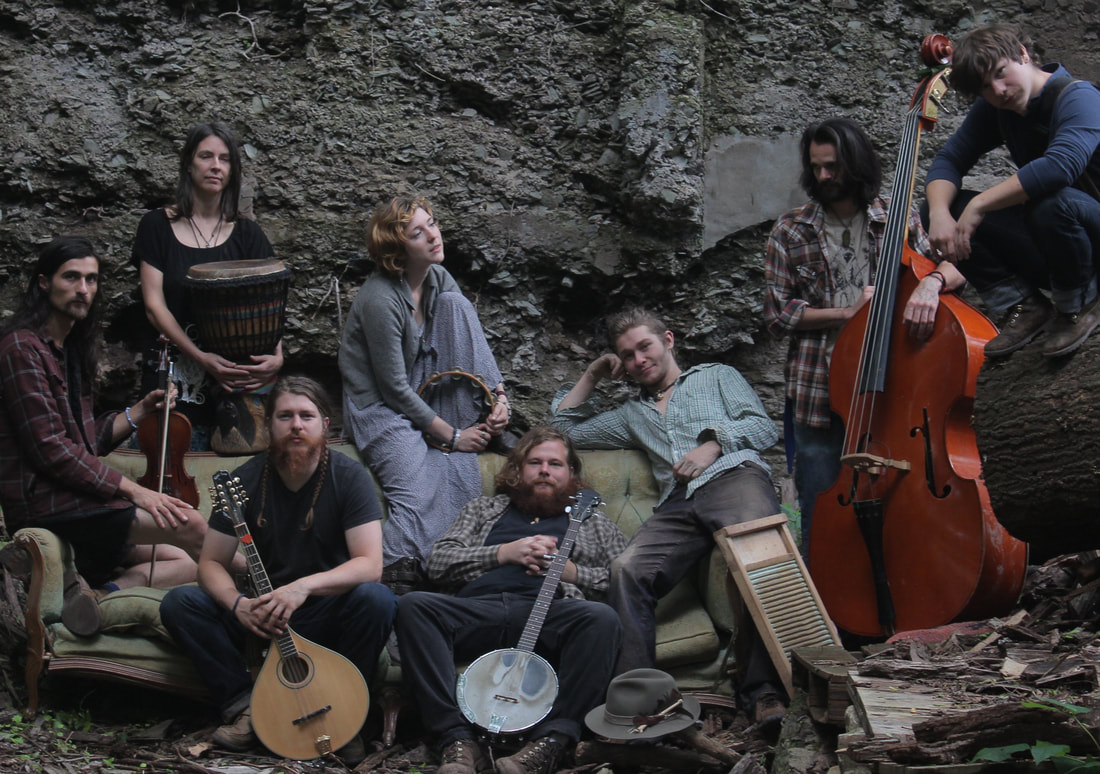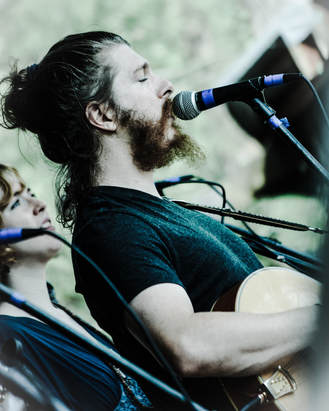 SHORT BIO:
The Hills and the Rivers are a Pittsburgh-based street folk family band centered around the Hill siblings and a fluid yet stable collective of musicians. T
hey blend the gritty sounds of the street with sophisticated lyrics and delicate harmonies while finding a balance between indie, folk, punk and pop.
LONG BIO:
The Hills and the Rivers are a street folk family
band
from Pittsburgh, PA fronted by the Hill family's four oldest siblings. The conception of the
band
happened in 2013, when Isaac and Heidi Hill began recording some of Isaac's original work. The Hills come from a multi-generational musical family, raised singing hymns in harmony around the table at family gatherings, with Isaac playing instruments and writing songs since the age of 12. As a poetry major at Pitt, it wasn't until after graduation that he rediscovered his love for music which grew during his exposure to Pittsburgh's fringe busking scene at Occupy Pittsburgh in 2011. With a couple of busker recruits on board for their freshman album, they began recording
The World
at Kasey Fusco's
Etcetera Studios
in Ambridge, PA.
The Hills and the Rivers are one of the flag ship
bands
of Pittsburgh's 4th River Music Collective, along side their close friends DIY folk/punk
band
, Cousin Boneless. The 4th River Music Collective has grown into a group of over 20
bands
from various genres with their own annual music festival in just a few years. The Hills and the Rivers' sophomore album,
Apocalyptic Dreams
, was released in November of 2016. A meditation on how to find hope in a chaotic and apocalyptic world, it featured core members Isaac Hill on octave mandolin and vocals, Heidi Hill on vocals and tambourine, Ian Hill on mandolin and vocals, James Bristol on upright bass, Chris Fazio on violin, Joey Schuller on banjo and Faith Hersey on djembe as well as various musicians recruited from 4th River Music Collective pool. Currently they are in the studio working on their 3rd album,
The Fool & The Magician,
and will embark on their 3th Annual Winter Tour in January 2018.
The influences of the
band
range from figures like Leonard Cohen, Bob Dylan, Shirley Collins, Sweeny's Men and other folk revival artists, to
bands
such as Neutral Milk Hotel, Silver Jews, Fleet Foxes, Blackbird Raum, and Rail Yard Ghosts. The lyrics draw from themes of ecological destruction, political upheaval, the Tarot and other occult systems, and are based on the foundation of personal transformation.
The
band
has played with a diverse number of
bands
such as Rusted Root, Kellee Maize, Antibalas, Billy Strings, The Goddamn Gallows, Days N Daze, Rail Yard Ghosts, Paper Birds, Birds of Chicago and Spafford.